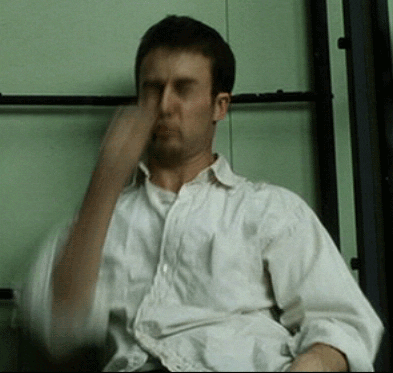 ---
It's been a quieter week in crypto with all of the attention being given to the Russia/Ukraine events.
Prices are down, which makes it a great time to stack.
In other news, I'm almost done with the new monthly newsletter. I'll have details on how you can sign up to receive this. Stay tuned.
Any comments or suggestions, feel free to reach out – hello @ tinycryptoblog.com
Be well, Everyone.
QUOTE OF THE WEEK
No quote. Just keep stacking sats.
---
---
Articles on Medium this week
---
Podcasts
---
This Week In Twitter
---
Recommended Viewing
---
Headlines
---
Adoption
–Tribal partners with VISA to expand credit options for businesses
–State Street Corporation to offer custodial services for bitcoin and crypto [slowly, then all of a sudden]
–eBay to add crypto payment option soon, says CEO
–Supply chain logistics company Flexport reports adding bitcoin to their balance sheet
–Crypto dealer SFOX gets trust charter approval from Wyoming regulators
–US Virginia Senate allows state banks to offer crypto custody services [I've been saying we're going to see this continue…]
–
---
CBDC (are just Surveillance Tokens)
No headlines, but you know these are still moving along…
---
Company / Product / Project News
–Avalance blockchain now accessable to 4-5million users across WIREX payment ecosystem
---
Chatter, Commentary and Opinions
–Ukrainians getting $3,000 more for selling bitcoin
–Here's How Much Bitcoin Russia Has Bought In The Past Week
–Bitcoin Magazine: The Game Theory of Bitcoin
–In Largest-ever NFT-backed Loan, 101 CryptoPunks Put Up as Collateral
---
Crime/Scams
–SEC unable to locate BitConnect founder convicted in $2.4B fraud case
-additional- https://www.zerohedge.com/crypto/bitconnect-founder-indicted-alleged-24b-ponzi-scheme-disappears
–SEC Targets NFT Market and NFT Creators Over Alleged Securities Violations
---
DeFi
---
Exchanges

---
Fundraising (keep an eye on these names)
–In One of Africa's Largest Crypto Raises, South African Exchange Takes In $50M
–Electric Capital Raises $1 Billion To Launch Crypto Venture, Token Funds
–JPMorgan Chase Strategically Invests in Blockchain-focused TRM Labs
---
Implementation
–Cambridge University together with IMF and BIS Work on Crypto Research Project
---
Metaverse
–Tencent Files for Patent to Host Concerts in Metaverse
---
Mining
–Marathon Digital Holdings (MARA) Posts Q4 Results, Falls Just Short of Revenue Estimates
–Bitcoin mining difficulty drops for the first time this year
–New York Bitcoin mining moratorium bill garners more support
---
Nation States (and other political jursidictions)
–Lugano, Switzerland Will Make Bitcoin Legal Tender
–No, Canada Did NOT Seize Any Crypto Wallets Connected With The #FreedomConvoy, Here's Why
---
NFT (Tokenization)
–Miles Davis and Bob Dylan NFTs to Launch on Snowcrash NFT Platform
–Billboard, UMG, Unblocked Collaborate on Music NFT Project
–OpenSea Bans Iranian Users on Its Platform Citing US Sanctions
---
Regulation, Legislation & Legal Matters
–Fed Chairman Stresses Need for Crypto Regulation amid Russia-Ukraine War
–SEC Reportedly Targets NFT Market Over Potential Violations of Securities Law
–Crypto industry seeks to educate, influence US lawmakers as it faces increasing regulation
---
Stablecoins

---
Taxation
---
The Wall Street
KEEP AN EYE ON THIS –> https://bitcointreasuries.net/
CHECK IT OUT –> https://www.buybitcoinworldwide.com/treasuries/
–CME Group plans to launch micro-sized Bitcoin and Ether options
–Customer demand prompts Charles Schwab file for Crypto Economy ETF [they've been stodgy on digital assets adoption, to be honest]
–Macro Funds Aim To Add Exposures to Bitcoin Futures, Crypto ETFs
–Institutions increase exposure to Grayscale Bitcoin Trust as GBTC discount nears 30%
Anchorage Co-founder: Institutions Becoming 'More Sophisticated' About Crypto
–CME Group To Roll Out Micro Bitcoin, Ether Options
---
Time Capsule
–SEC unable to locate BitConnect founder convicted in $2.4B fraud case
–Someone held up a 'buy bitcoin' sign during Yellen's testimony to Congress

---
Outside News

---
You Do Not Change Bitcoin. Bitcoin Changes You.
–Billionaire admits he was wrong about Bitcoin as Citadel Securities looks to crypto markets
---
Reports:

---
Buy store gift cards, earn bitcoin. Use the debit card, earn bitcoin. Get .00005 bitcoin when you sign up
---
Get $5 when you sign up with Strike. Send cash instantly around the world at no cost, and buy bitcoin with only a 1.5% fee
---
If you're new to crypto, Coinbase is the easiest way to get started
Binance is a great exchange to buy and sell cryptos
Changelly is a good option for exchanging coins without having to use an exchange
---

Earn bitcoin while you shop online using Lolli
---
Buy/sell/trade cryptos, send them around the world, and borrow against your crypto or earn yields on crypto deposits
---
Get crypto-themed shirts, stickers, mugs and more at Teepublic
---
Download the Brave browser and block unwanted ads and earn rewards whileen you browse online
---
Download the Exodus wallet for you PC and smartphone
Download the Coinami wallet for your PC and smartphone
---
---
Categories: Weekly Headlines